Sexually abused by stepfather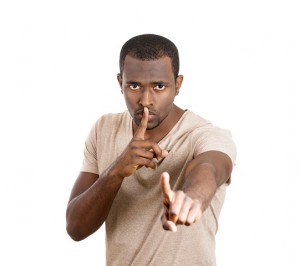 Dupe cannot recollect when and why her parents got separated but she vividly remembers when her stepfather began abusing her sexually; it started shortly after he married her mother when she was about 10 years old. She recounts the agony of countless episodes of being raped and threatened that if she dared tell anyone, he would kill her. She actually believed him and didn't tell anyone even though she suspected that her mother knew that things weren't right whenever she returned home from her job as a nanny at the daycare centre attached to their church. She was in her final year in junior secondary school when she finally mustered the courage to tell her, after attending a talk about rape given by a counsellor from a youth-serving organization who spoke at the morning assembly. Unfortunately, her mother didn't believe her, she insisted that he would never do anything like that-and warned her never to disgrace their family by carrying around such a wild tale. He continued to abuse her and she was only saved from her living nightmare when he died in a road traffic accident while returning from a trip to his hometown in December 2012.
Abducted to marry an old man
Bose (not her real name) is 17-years old and had always done menial jobs along with her younger siblings to contribute to their family's upkeep. It wasn't until two years ago that she was selected as one of the beneficiaries of community development initiative offering indigent girls the opportunity for vocational training as hairdressers. She was overjoyed that finally, her life would take a more positive turn, not knowing that this joy would be short lived. Late last year, on completion of the training, one of her distant uncles whom she had never met, approached her parents for Bose's hand in marriage. Bose bluntly refused his proposal because she couldn't imagine being married to a man old enough to be her father; especially at a point in her life when things were beginning to get better.
However, her parents were interested in the marriage and soon accepted the bride price the man paid to have Bose as his wife. She is forcefully abducted and taken to the man's house in spite of her wailing and protests. On getting to his house, he initially treats her nicely but when she continues to turn down his sexual advances, he becomes violent and beats her severely. She escapes and returns to her parent's home but she is tricked and returned to her 'husband's' house. Back in the man's house, he beats and rapes her leaving scars all over her body.
Gang-raped and robbed
Chidi, a 19-year old male from Ebonyi State moved to Lagos two years ago, following the death of his parents. Determined to irk a living in the megacity, he started hawking small wares in traffic along the Mile 2 – Badagry Expressway. This was when he met a middle-aged man who promised to offer him employment. On his supposed first day at work, as he was gang-raped and robbed of his earnings from the day's sales by the same man who had promised to help him and four other men. – Based on a report in Nigeria's Vanguard Newspaper of January 19, 2013.
The stories of Dupe, Bose and Chidi are only examples of the gruesome experiences of exploitation and sexual violence that young people encounter in Nigeria today. Unfortunately, this problem affects a significant number of young people as evidenced by the increasing reports of such incidents in the mass media. Meanwhile, these reports only represent just a tip of the iceberg because many more incidents go unreported as many of those who suffer sexual abuse are forced to keep silent.
Caution: That 'friend' or family member may be a source of danger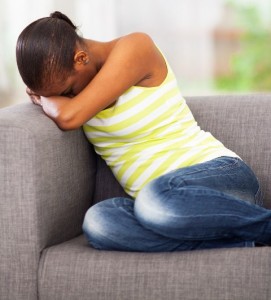 Findings from National Demographic Health Survey (NDHS 2008) conducted in Nigeria indicate that, "7 per cent of women reported that they had experienced sexual violence at some time in their lives. Half of women surveyed reported that their current or former husband, partner, or boyfriend committed the act of sexual violence".
Among the survey respondents who had experienced sexual violence, 28 per cent reported that the perpetrator was a stranger and another 12 per cent reported that the perpetrator was a friend or acquaintance. 11 per cent said the perpetrator was a relative, and another 7 per cent said their assailant was a family friend.
What is Sexual Violence?
The Centre for Disease Control defines Sexual Violence (SV) as any sexual act that is perpetrated against a person's will. Sexual violence can also be described as any act that produces feelings of discomfort, humiliation or violates another's rights as it relates to their sexuality. It includes rape, sexual abuse and defilement, sexual harassment, incest, etc. SV presents in several ways: As a completely non-consensual sex act (for example in instances of rape), or an attempted non-consensual sex act and abusive sexual contact.
Mrs. Josephine Effah–Chukwuma, Executive Director, Project Alert on Violence Against Women in Nigeria, in an interview with Growing Up Magazine explained that any act that forces a young person to engage in any form of sexual act and indecent touching of another part of his/her intimate body parts constitutes sexual violence. This includes unwanted touching or rubbing of any part of another person's body (especially sexual parts of the body such as the genitals or breasts.) Sexual violence may be of a verbal nature presenting as sexual harassment or other verbal abuse.
Whilst parents, guardians and other adults close to a young person would usually advise that they be wary of strangers, many of those who sexually violate young people are close to the victims and thus have easy access to them. In fact, it is well documented that in the majority of cases, it is someone the victim knows and trusts who sexually violates him or her. This does not mean that strangers do not perpetrate sexual violence but it is just to sound a word of caution that a person who is close to you may pose as much risk as a total stranger.
Causes of Sexual Violence
One may wonder what exactly goes through the mind of the person who metes such injustice on another person. The root causes of sexual violence (especially gender-based violence) can be traced to gender roles and stereotypes – the myths around masculinity and the traditional ideas about what 'manhood' means. Some of the outcomes of these erroneous beliefs are the normalization of violence and misuse of power and manipulation. The continuing tolerance of aggression by society also serves to fuel sexual violence.
Mrs. Effah–Chukwuma explained that the lack of political will on the part of government officials to address the issue contributes to the wanton perpetration of sexual violence. She said that the lack of sensitivity to issues of sexual violence on the part of the society, and secondary victimization makes victims and their families afraid of speaking out. This silences also fuels sexual violence.
Secondary victimization occurs when the society shames, blames and ridicules a victim for what has happened to them, while primary victimization is the act itself. If a victim knows that she or he will be the focus of jokes and ridicule, that victim is most likely to remain silent. According to Mrs. Effah-Chukwuma, "as long as the issue of rape is being trivialized, as long as sexual violence is equated with sex, sexual violence will continue".
Effects of Sexual Violence
In an interview with Growing Up Magazine, Dr. David Karatu, a community health physician at the Lagos University Teaching Hospital (LUTH), spoke about the impact of sexual violence on the victim. Dr. Karatu explained that sexual violence has both physical and emotional implications saying that the World Health Organisation (WHO) defines health as "the state of complete physical, mental and social well-being and not merely the absence of disease or infirmity". The trauma that rape for instance represents affects the victim physically, mentally and socially.
Health Implications
The immediate health implications of sexual violence in a female may include tears to the vaginal and anal region, with an accompanying loss of blood. In addition, as the name sexual violence implies, it usually involves the use of force and the victim might sustain other physical injuries. Other health related implications of sexual violence include exposure to sexually transmitted infections (STIs) and HIV, as well as pregnancy which could lead to the need to procure a termination of the unwanted pregnancy.
Psychological Impact
Sexual violence is a traumatic experience for victims and may lead to shame, depression, suicidal tendencies, and the inability to have intimate relationships in the future etc. In some cases, SV can cause a sense of helplessness, isolation, anxiety, and fear. These feelings sometimes may make it difficult for the victim to sleep, to trust others, or to maintain self-esteem.
Dr. Karatu explained, "When a case of sexual violence is reported at the hospital, the first thing that should be done is to carry out a general examination to check the vital signs of the person". The examination will indicate if there was penetration, and will involve screening for STIs and HIV irrespective of the form of abuse. Violence can take the form of oral and anal penetration; not only vaginal intercourse.
"Also, if the victim is unable to physically appear at the Police Station, due to her or his mental or physical state, the doctor may invite the police to the hospital to take the statement of the victim", Karatu said. A general physical examination to document the person's physiological state is also conducted. For example, this will check if the client is hysterical or depressed. Findings of this medical examination will determine the medical treatment the victim receives. In some cases, the client may be referred to a psychologist for further examination.
Who Are The Victims Of Sexual Violence?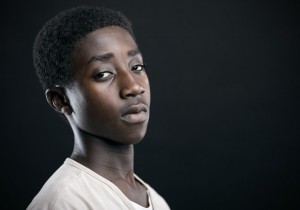 Regardless of social, religious and financial status, both boys and girls are victims of sexual violence. In comparison to males, significantly many more females than males experience sexual violence however, it does not rule out the fact that boys also experience rape and other forms of sexual violence. Because of the way men are socialized not to ask for help, and the expectation that they be in control at all times and exercise power in sexual encounters, male victims of sexual violence are often reluctant to talk to anyone about their experience; much less report such incidents to the police. Since they do not speak out, people often assume that males are not being sexually violated. Remember, sexual violence is violence, whether it is perpetrated against a boy or girl.
What to Do If You Have Been Sexually Violated
In the event of sexual violence, the victim should:
1. Leave the scene immediately, and go to a safe place.
2. Report to a trusted adult immediately. If the first adult you speak with does not believe you or does not take immediate steps to make you safe, find another trusted adult. There are also youth-friendly nongovernmental organizations that provide services and support to abuse victims.
3. Get a medical examination with a doctor as soon as possible, before you remove your clothes or clean your body especially after forced intercourse. This may be important for collecting evidence against a rapist. A doctor may also be able to offer early treatment to help prevent pregnancy or HIV.
4. Report the abuse to the police, preferably taking along a supportive adult.
Getting Help – Recovering From Sexual Violence
Most often, victims of sexual violence do not report the crime to the police or even to anyone because they fear people will blame them or shame them. However, getting help from a trusted person can be the first stage in resuming control of one's life after experiencing sexual violence.
Preventing Sexual Violence
Do Not Abuse Others – Ever!
Everybody, especially men, need to learn that sexual violence is wrong and will not be tolerated.
Reduce your risk of being abused
Individuals can help to reduce their own risk of abuse. The following suggestions may help in avoiding potential abuse:
• Know your rights – your body belongs to you. No one has the right to make you have sex when you do not want to.
• Say no to strangers who offer you a lift, gifts, or other favours.
• Tell a trusted adult if an adult makes sexual advances to you, or if anyone touches you in a way that makes you feel uncomfortable.
• Discuss rules and sexual limits before going on a date. Communicate these limits clearly.
• Avoid going alone to parks, isolated areas and areas you are not familiar with, especially when it is getting dark.
• Never leave your door unlocked, even for short periods of time.
• Do not open your door to strangers. Get a spy hole or door chain.
• To help you remain in control, always have enough money to take a bus or taxi home.
• Watch what you drink when you go to parties or visit friends. Alcohol or hard drugs impair your judgment and lower your inhibitions, making it more likely that you might be taken advantage of. Do not leave drinks unattended; you may be drugged.
• Do not meet with people you do not know very well at home, either to do homework, assignments or for other reasons, especially if there is no adult supervision.
• Do not assume other people will protect you. Take precautions to be on the lookout for dangerous situations.
Bringing an End to Sexual Violence
Everyone in the society can take individual steps and also work with others to prevent sexual violence. It is up to the whole society – lawmakers, families, religious institutions, police, schools, media professionals – to join the efforts to stop sexual violence. Public spaces, including schools and buses, need to be kept safe. Abusers must be reported and punished under the law.
Although sexual violence is often traumatic, victims can recover, especially with help from parents, health providers, and others in the community. Survivors need to know that they are not alone with their pain, that healing is possible, and that whatever the circumstances, the rape was not their fault. Survivors need someone who will care enough to listen without judging them.
Where To Get Help
If you live in Lagos, you can call any of the organisations below if you are experiencing or know someone who is at risk of sexual violence.
Project Alert on Violence Against Women
17/21 Akinsanya Street off Isheri Road, Ojodu-Berger, Lagos.
Email: projectalert@projectalertnig.org
Tel: 08180091072
Media Concern Initiative
15A Bolodeoku Crescent, Dideolu Estate
By Sweet Sensation, Ijaiye Road,
Ogba -Lagos
E-mail: info@mediaconcern.net
Tel: 01-8944915, 08058208164
Mirabel Centre
The Sexual Assault Referral Centre
Department of Family Medicine
Lagos State University Teaching Hospital
Ikeja-Lagos Tel: 08056268573
Office of the Public Defender
Lagos State Ministry of Justice
2/8 Iyun Street (Barracks Bus-stop)
By National Stadium
Surulere-Lagos
Lagos State Ministry of Women Affairs
Lagos State Secretariat, Alausa-Ikeja
Child Abuse Help Lines: 08085753932, 08102678442
Women Empowerment and Legal Aid
25, Adekunle Fajuyi Way,
GRA Ikeja, Lagos.
Email: info@welaonline.org
08021063232, 08120799122, 08058143602
Women Advocate Research and Documentation Centre, WARDC
9B James Oluleye Crescent
Off Adeniyi Jones Street, Ikeja-Lagos
womenadvocate@yahoo.com; info@wardc.org