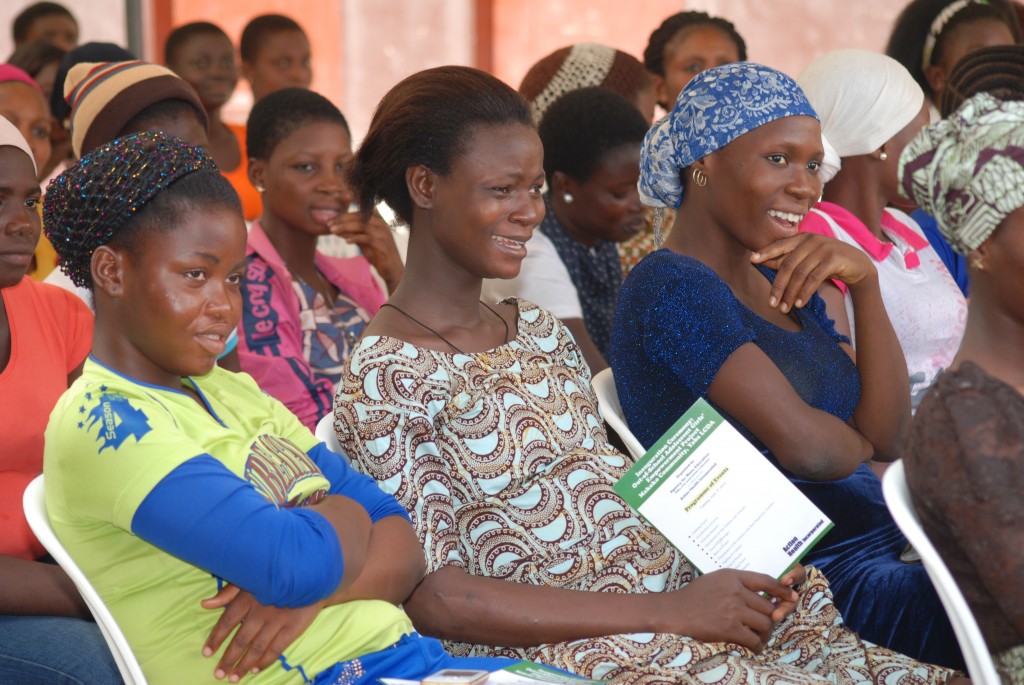 It was  an exciting experience for out-of-school girls aged 10 – 19 living in Makoko as Action Health Incorporated (AHI) in collaboration with Agency for Mass Education recently inaugurated an "Out-of-School Adolescent Girls' Empowerment Project " in Makoko.
Through this project, sixty (60) indigent out-of-school adolescent girls have been enrolled for skills acquisition training in hair dressing and fashion designing for a period of two years. In addition, the girls are also enrolled in literacy as well as Sexual and Reproductive Health (SRH) classes to improve their literacy skills and health.
At the inauguration ceremony, the girls were encouraged to give their best at their classes and endeavor to complete their training so that they would be able to gain the necessary skills to successful start off and run their own businesses.