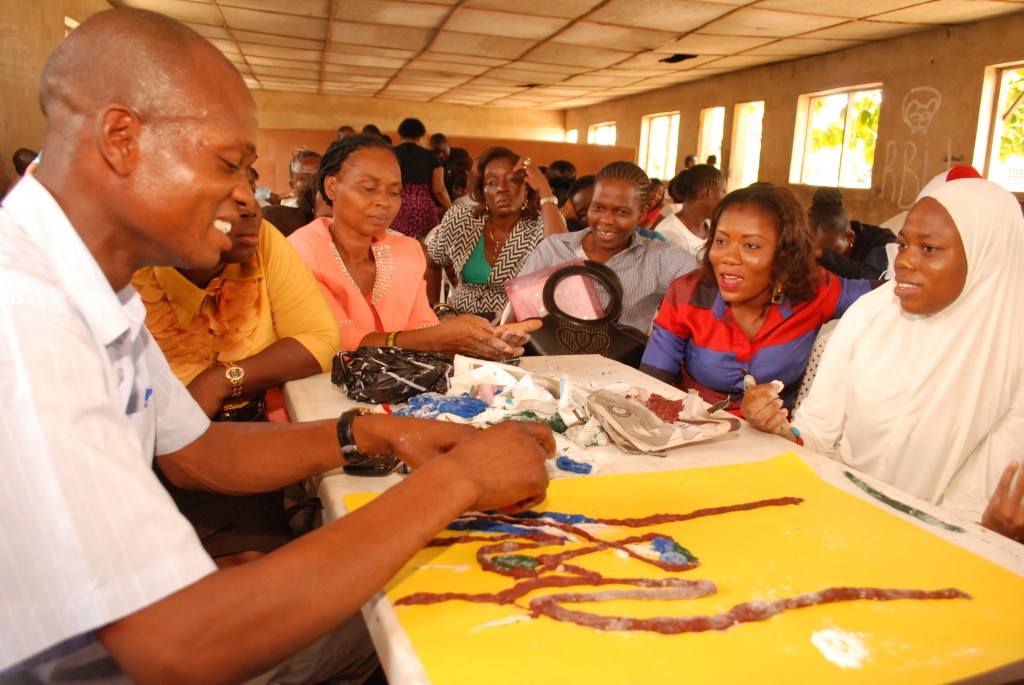 As part of efforts to improve classroom delivery of the Family Life and HIV Education (FLHE) curriculum in Public Junior Secondary Schools, the Lagos State Ministry of Education in partnership with Action Health Incorporated (AHI) organized the annual coordination meeting of FLHE teachers in May, 2014. The Coordination meetings were held simultaneously across the six Education Districts in Lagos with the theme: "Improvisation of Instructional materials".A total of nine hundred and ninety-six (996) teachers from the six Education Districts were taught on how to improvise instructional materials to aid teaching and learning so as to reduce teachers' dependence on conventional teaching methods. They were trained to create instructional materials using common items like; glue, flour, poster colour, water, calendar and cardboards for charts and drawings.
The coordination meeting featured activities such as group exercises amongst the participants, presentations, and hands on activities. The meeting was also an opportunity to discuss other creative ways through which the teachers could teach FLHE. Some of these methods included the use of songs and class activity involving their students. They were also advised to keep abreast with current information and trend in their field so as to broaden their knowledge.
At the end of the meeting, the teachers expressed their satisfaction at learning new methods to aid their teaching and promised to make use of the knowledge gained in their respective schools.