by Adeola Faseyi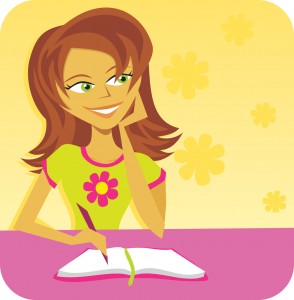 Sunday 17th November, 2013
One of the major announcements in church today was that Christmas Carol rehearsals would be starting next week Sunday and dancers should come with their rehearsal clothes. Oh well, Dear Diary, I am yet to decide whether or not I should join the expression members this year again considering the fact that I almost broke my legs last year… whoops! To be a dancer is not easy o…Khadijat dey try!
Ehnehn, by the time I rushed back to the sitting room yesterday, Aunty Kike was the August visitor in November – she decided to come and visit us since the tussle between ASUU and FGN is still on. She went with me to visit my mentor, Fumbi and even started thinking of enrolling as one of her apprentices.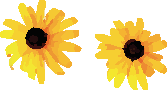 Monday 18th November, 2013
Up 6am, I double checked my assignments and made sure they were all done. The weekend had been a long one for me and I must say, I had so much fun.
The assembly was just too long today, it was obvious everyone was tired of the principal's long speech. Even on the teacher's faces, one could tell. He finally said the saying with which he usually ends his speech, "Remember students…(everyone screamed) Senior School is Serious business." And we all marched to our classes.
During recess, Khadijat informed Tammy and I that her elder sister was getting married in two weeks. Surprised as we were, we tried not to show it as this was the custom in Khadijat's family and we didn't want to go over the long talks of what is right and what is not… For all we know, Khadjiat was tired of hearing that there was little or even nothing she could do to change her parents belief about child marriage. Tammy and I just nodded and promised to be there.
By the way, Dear Diary, Ozomma wasn't in school today.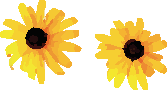 Tuesday 19th November, 2013
Someone fainted on the assembly ground today and was rushed to the sick bay, and everyone was asked to march to their various classes almost immediately. We were all happy, because whoever fainted saved us from the principal's long and boring sermon today. It was not until close of school that Tammy and I found out that Ozomma was the one who fainted. We rushed to the sick bay immediately and helped her home.
Aunty Kike asked why I got home late today but I just told her that I had extra classes and walked straight to my room. Dear Diary, Ozomma, my friend is p..ppr…pregnant! Sincerely, this is between me and you and well, Tammy of course. Even Khadijat doesn't know yet and I honestly do not intend to tell anyone in this house, not even Aunty Kike. Please, keep this a secret for me…sighs! Goodnight.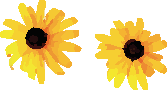 Wednesday 20th November, 2013
Didn't have dinner yesterday, so I woke up hungry and tired. I simply dragged myself to the bathroom and got myself prepared for school before dad ends up leaving me and then I have to go and board the bus. But that was what happened in the end as mum told me while serving me breakfast that dad didn't come home from work last night because he has an early morning meeting today. Instead, he just lodged in a hotel around his office. The look on my face when I heard this was like "WHHAAAAATTT!!!"
Mr. Tikola is first period on Wednesdays, so I couldn't afford to be late to his class. His punishment would leave my body useless for the rest of the week. I ran to the bus stop and prayed for a miracle. Oh Dear Diary, while struggling to enter the only bus which came after 20 minutes of waiting at the bus stop, I noticed that someone had stepped on a pregnant teenage girl. She sat on the ground crying, I could feel it, that she was in pain.
I felt a cold shiver down my spine as I watched her and I didn't know when I jumped down from the bus to help her stand up and pack her scattered things into her bag. She must have been going for her antenatal as I saw her hospital card in her bag too. I later helped her to get on another bus and even paid her t-fare. I had shared my lunch money with her by paying her t-fare but I was less concerned, all that filled my thoughts was Ozomma, very soon she would be this heavy too and then she would have to stop school to attend antenatal instead and that bigheaded Ibo trader boyfriend of hers? What is he even doing about this issue?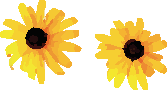 Thursday 21st Novemebr, 2013
"Ozomma, you are getting fat o!" Abeke, the tatafo mistress in her class said that to her this morning. Ozomma told us during recess. That girl is evil, she sees the "unseeable" and hears the "unhearable". Ozomma, Tammy and I sat to discuss the way forward in one of the old buildings in our school. Ozomma voiced her opinion, " I don't want to keep the baby". Tammy and I looked at each other and then at her. Deep down, we also didn't want her to keep it, because we didn't want to loose our friend to teenage motherhood and worst of all we didn't know a thing about abortion – Won't she die?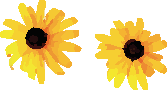 Friday 22nd Novemebr, 2013
On my way home from school today. I thought about how the week had gone, and couldn't believe it was weekend already. I thought about how Ozomma had fainted on the assembly ground and she had lied to the old and lazy nurse that she had a headache, and she had joyfully given her paracetamol – that's all she gives, even when you are purging.
I thought about how Ozomma's aunt who she lived with ever since the death of her parents would react when she found out about Ozomma's pregnancy. It was her aunt's fault anyway, she doesn't provide for her niece and leaves Ozomma without any choice other than to depend on her trader boyfriend. And now, the end result… PREGNANCY.
The three of us parted ways today to go and gather infor- mation on what to do about this issue on ground. Dear Diary, should I talk to mum or Aunty Kike or both of them?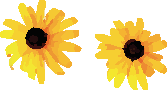 Saturday 23rd November, 2013
It's another pap and akara day. I did a little painting today with the little materials I have. Dad promised to get me the rest by the end of the month. It's close, so I am not bothered.
I later joined Mum and Aunty Kike in the sitting room to watch a movie that was being shown on Africa Magic. The movie was about a young girl who got pregnant in the secondary school and decided to get an abortion after much persuasion from her boyfriend, but unfortunately died. She had gone to a quack doctor and had died a few minutes after getting home because she couldn't stop bleeding. This movie scared me so much. I didn't even know when I shouted "she is not going to do it!" It was when Aunty Kike and Mum chorused "Do what?" that I knew I had thought aloud. I just said nothing and hurried to my room.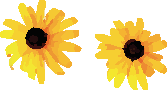 Sunday 24th November, 2013
I joined the choristers today. I already know the songs they have chosen to sing for this year's Carol, so less work for me.
Mum just left my room now; she came to ask why I exclaimed yesterday while we were watching that movie. Dear Diary, I almost told her o, this is the first time I am actually hiding something from my mum. She however advised that if I can't tell her, I should either talk to Aunty Kike or my school counsellor whichever way, I should talk to an adult. "A problem shared is a problem half solved," she concluded.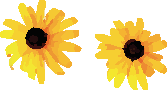 Monday 25th November,2013
We had to let Khadijat know about Ozomma's pregnancy today. She discovered we were hiding something from her and started withdrawing from us. Ozomma suggested we let her know, since she is one of us. Surprisingly, Khadijat knew what Ozomma could drink that would flush the growing "zygote" away. She however said she would bring it to school as soon as she is able to lay her hands on it. Her sister keeps it in her wardrobe and unless she is able to lay her hands on the keys, she won't be able to get it. Since we all agreed that we didn't want anyone to know, my initial suggestion of talking to the school counsellor was shut out.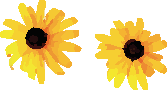 Tuesday 26th November, 2013
"For fertilization to take place, sexual intercourse must occur in order for the semen to be ejaculated and then swim to fuse with ovum. Millions of sperms are released at the point of ejaculation and when ejected they swim towards the female egg with their thread-like tail. After a long journey, many of the sperm would have died out in their efforts to reach the egg, though some still have the potential to fertilize it. Each will attach itself to the ovum but only one would succeed in penetrating it. When these happen, fertilization has taken place and pregnancy has occurred".
These were the words of Mrs. Nkem during biology class today. How I wish all the sperms died on their way to Ozomma's egg or they even missed their way…
At the close of school, Khadijat explained to us that she hasn't been able to lay her hands on the keys yet… We all left depressed, hoping for better news tomorrow…