On Wednesday, February 26 2014, Action Health Incorporated (AHI) released three short films in the 'Keeping The Promise Series'– 'Girls Are Us', 'Slipping Through the Crack' and 'Make Every Girl Count'– that project the true life stories of out-of-school adolescent girls in Nigeria's poor communities. The films are based on findings of a study conducted by AHI to explore and document the realities, needs and concerns of out-of-school adolescent girls in Lagos slums.
The films premiere screening took place at Ozone Cinema, Lagos for representatives of print and broadcast media houses as well as government officials and other civil society organisations as part of the drive to raise awareness and mobilize action to address the plight of girls in the numerous underserved and under-resourced communities across Nigeria.
Poverty has been a major factor in the chronic under-enrolment of young people, especially girls. In many of these communities, parents are so poor that, rather than pay the costs related to schooling, they pull their children out of school for income generating activities to sustain their families.
However, the key challenge is that without an education — and the economic and social opportunities and skills that education affords — young girls and women remain at a distinct disadvantage for the rest of their lives. Lack of basic education has been shown to increase pressure on young girls to engage in risky sexual relations, to marry early, and to work under exploitative labour conditions, all of which threaten adolescent girls' well-being and quality of life. In addition, most government and private sector-sponsored programs and initiatives aiming to empower youth target those already in school, marking yet another missed opportunity. For most, these circumstances lead to a vicious cycle of poverty.
Meeting their needs is a continuing public policy challenge which calls for constant re-thinking of policies, re-assessment of priorities, and commitment of adequate financial resources as well as effective implementation of programmes. More efficient and equitable resource allocation and improved policy formulation and implementation can only be achieved with a better understanding of their needs.
The New Films: 
Girls Are Us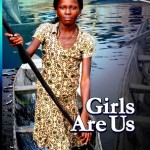 Set in the Iwaya community, an under-resourced neighbourhood in Lagos, Damilola, Polinu and Rebecca share their experiences about growing up in one of the city's slums. Life is an inescapable nightmare: The heroines offer a rare peep into their world marred by extreme poverty, grief, sexual violence, exploitation, unintended and early pregnancy.  A timely intervention offers a ray of hope…
http://www.youtube.com/watch?v=gUjIqy0FzdU
Slipping Through The Crack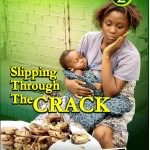 Why are so many young girls of school age on the streets trading and not in the classrooms where they belong? A lively radio discussion tackles various angles to this problem.  The city is listening; some turn off, while others turn up the sound on their radio sets, oblivious of the unfolding tragedy in nearby Iwaya.  A life lived on the brink leading to a preventable disaster. But in the ebb and flow, the pressures of the city, who really cares?
http://www.youtube.com/watch?v=6Saex1mINB4
Make Every Girl Count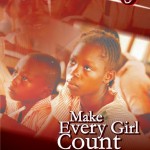 The education and well-being of girls is critical to nation building and development but is often not prioritized.  Critical stakeholders- the government, members of the community and civil society interventionists examine the education policy and prevailing assumptions as they relate to the dilemma of out-of-school girls in Nigeria's poor and socially disadvantaged communities. They offer alternative viewpoints and suggestions for the way forward.
http://www.youtube.com/watch?v=WBCS-Ffn63g
 Make sure you check out the films on YouTube!