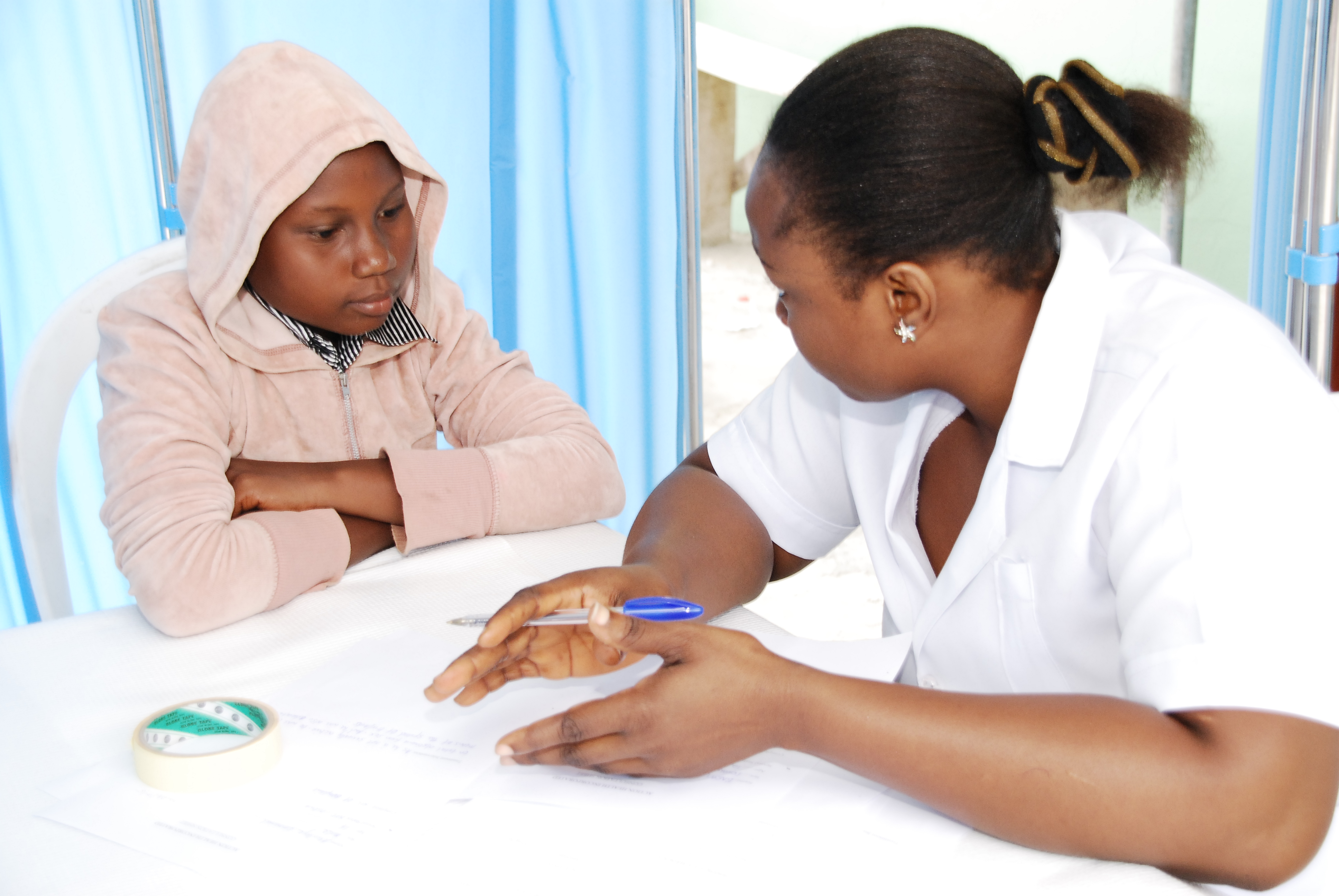 Action Health Incorporated in collaboration with Hello Lagos organized a one-month, free, youth -friendly outreach for young people ages 10 – 24, in four communities in two Local Government Areas in Lagos State. The outreach was strategically implemented in the Primary Health Centres (PHCs) as well as other accessible locations in each community in order to reach more young people.
The outreach provided young people with general health services such as malaria, blood group and blood sugar tests, blood pressure checks, height and weight monitoring as well as reproductive health services such as HIV Counseling and Testing and pregnancy tests. Besides the free tests that were provided to the young people, doctors and nurses were onsite at each location to consult and attend to sexual health complaints of the young people.
Some of the complaints reported included menstrual irregularity and discomfort, pain in the breast, lower abdominal pain, painful sexual intercourse, painful periods, typhoid, malaria, and body pains, amongst others.
The outreaches were also an opportunity to share information about HIV/AIDS, Sexually Transmitted Infections and other reproductive health issues.
The locations where the outreach held included: Oloja Primary Health Centre, Ashogbo Primary Health Care in Bariga, Simpson PHC Ebute-Metta and Iwaya PHC in Yaba.
A total of one thousand, one hundred and seventy eight (1,178) males and one thousand eight hundred and seventy five (1,875) females making a total of three thousand and fifty three young people were reached through the programme.
Most of the young people who visited the clinics during the outreach expressed their satisfaction at the services they received and the personnel who attended to them. When asked if they would recommend the facility to their friends, here are some of the comments from the young people: "I will recommend these services to my friends because I felt comfortable and my needs were attended to"; "it took just a couple of minutes before I was attended to; "the people who ran the tests were very nice"; "One's privacy is assured and the staff are very attentive".
[carousel source="media: 1922,1920,1919,1913,1914,1915″ link="image" items="4″ title="no"]