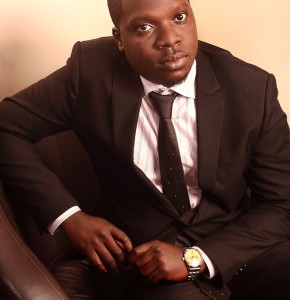 Alexander Ezenagu lived in a one-room boy's quarter with his parents and eight siblings. His parents could barely cater for all of them, so four of his siblings dropped out of school almost at the same time. To keep himself in school at Bolade Grammar School, Oshodi and buy the books he needed in school, he had to hawk petty items, wash cars and clothes, carry luggage and run errands to earn money.
Alex confesses that he had not always been so committed to his school work and remembers an occasion while in primary six, when his class teacher called him aside and scolded him strongly following his poor performance in an English dictation test. It was obvious he was letting too much play and other distractions get in the way of his performance in school.  She recounted that he used to do better while in primary four, chiding him to always remember that being the best wasn't about wishing but working towards it.  He recalls that this experience was one of those times when he had to consciously decide to devote more time to improving his school work and commit to study every evening after running his daily errands.
By the time he got to SS3, he was pronounced the best student in his school, and was selected to represent the school at the regional qualifiers of the 2004 Spelling Bee Competition organized by the New Era Foundation, a project of the former First Lady of Lagos State, Senator Oluremi Tinubu. He won and then had to represent Oshodi-Isolo Local Government Area at the state challenge, where he contested against 56 others and came third position in the contest.  Although he was not the overall winner, his position still got him on to the "Council of One Day Governors"
In 2005, he was admitted into the University of Ibadan to study law. It was an uphill struggle to survive in school due to his family's financial hardship. In order not to drop out of school at this stage, he began conducting extra tutorial classes in different courses for both his classmates and other students, in exchange for money.  He graduated with a First Class honours in 2010. Impressed by his success, Senator Oluremi Tinubu led a high-profile delegation to celebrate his graduation.  Although filled with joy, he was still very concerned that he might not make it to the next level of the 'Law School' because of  the high cost of tuition for the programme.
Surprisingly for Alex, his Law School bill was totally paid by the organizer of the New Era Foundation and his maintenance was covered by a scholarship scheme established by the former chairman of Oshodi-Isolo Local Government Area, Hon. Afeez Ipesa-Balogun. Alex in gratitude for this made himself a personal promise, not to relent in his effort, but study as hard as he could.
In 2011, Alex did it again; he graduated with a First Class at the Lagos Law School and was called to the Nigerian Bar. His life's journey had always been the such that he was hardly ever sure where the resources for his next step would come from, but he always just got himself prepared for the journey despite his situation.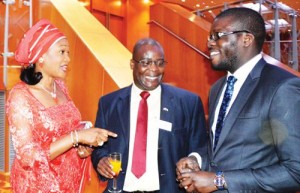 In December 2011, at the third reunion luncheon of the Council of  'One-Day Governors' organised by the New Era Foundation in Lagos, Alex being one of the past governors by virtue of coming third at the spelling bee competition, got a car gift from Senator Oluremi Tinubu, which was presented to him by Mrs Fashola.  He also got to work at the law offices of Banwo and Ighodalo, a leading Nigerian law firm; where he was an integral member of the Finance, Projects and Infrastructure team and has been involved in local and cross-border legal advisory services.
Subsequently, he was admitted into the University of Cambridge for his Master's degree in 2013, on scholarship and in June 2014 he was presented with his Masters of Law degree by the president of the University of Cambridge. He currently works with a Law firm called 'Templars'. He has extensive experience advising in the areas of project finance, structured finance, corporate finance and securities law. His areas of expertise include Banking and Finance, Capital Markets, Mergers and Acquisition, Projects and Infrastructure, and International Tax Law.
Despite the fact that Alex was from a family that could not support his education, he did all he could to make the best of his situation and did not allow his background determine his fate. Paying attention to his academic work meant that he was prepared when the opportunity was presented to take part in the spelling competition which he won and the subsequent scholarship opportunities that he has benefited from thus far.
Alex is under 30 years old and he believes that there is so much more that God has for him to achieve.   One of the ways he is giving back to society is with mentoring younger people. He believes that prayers matched with proper preparation is what keeps one in line for appropriate opportunities.  He actively shares his story and journey so far with young people to motivate them for success. He is also partnering with some of his colleagues in the United Kingdom to establish an organization called "The Excellence Movement", to spread the message of excellence in Nigerian Universities.  The primary areas of focus of the organization include: research, writing, reading, scholarship and mentoring.
In Alexander Ezenagu's words, "Start from somewhere and start now!!! Start from that homework, that subject, that course, that class, that school, then get up to being the best even in that state and the sky will never be your limit".