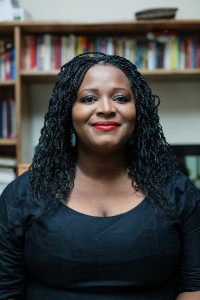 Temie Giwa-Tubosun is one of the young ladies in Nigeria working hard to change things in our health sector. Growing up Magazine spoke to her about her project – One Percent.
Can you tell us about yourself, your educational and professional backgrounds?
I have a BA in Political Science and a Masters in International Management. I have worked in international development for 8 years and I have focused on health especially maternal and child health. I have worked for organizations like The World Health Organization, United Nations Development Programme and Global Health Corps.
A little over two years ago, I launched the One Per cent Project; an organization dedicated to ensuring that Nigerians, especially women and children, have access to safe blood when they need it. We plan blood drives in institutions of higher learning and we have an app that helps connect blood donors to blood recipients in emergencies.
What led you to create the One Per cent Project?
My passion for maternal health was born the day I met a young woman who almost died while giving birth. As I learnt more about maternal health, I became more passionate about the issue. I also began to think about how I could help reduce Nigeria's high rate of maternal mortality. At the time, I did not have any money as I was still a student without a job, but I could not stop the burning desire that spurred me to do something about this issue. So, I kept learning and studying about maternal health.
My passion for maternal health was born the day I met a young woman who almost died while giving birth" – Temie Giwa-Tubosun
As I studied about maternal health I found out that the second highest reason why Nigerian women die during childbirth is due to haemorrhage. I figured that I could help address this by ensuring that blood was available to women who wanted to give birth. That was how the One Per cent Project was born. I love helping people. It makes me feel alive. I love knowing that everyday, my work saves lives. Over the last few years, I have helped to collect 1,651 pints of blood. Since one pint can save up to three lives, it means I have helped to save 4,953 lives. I just love it!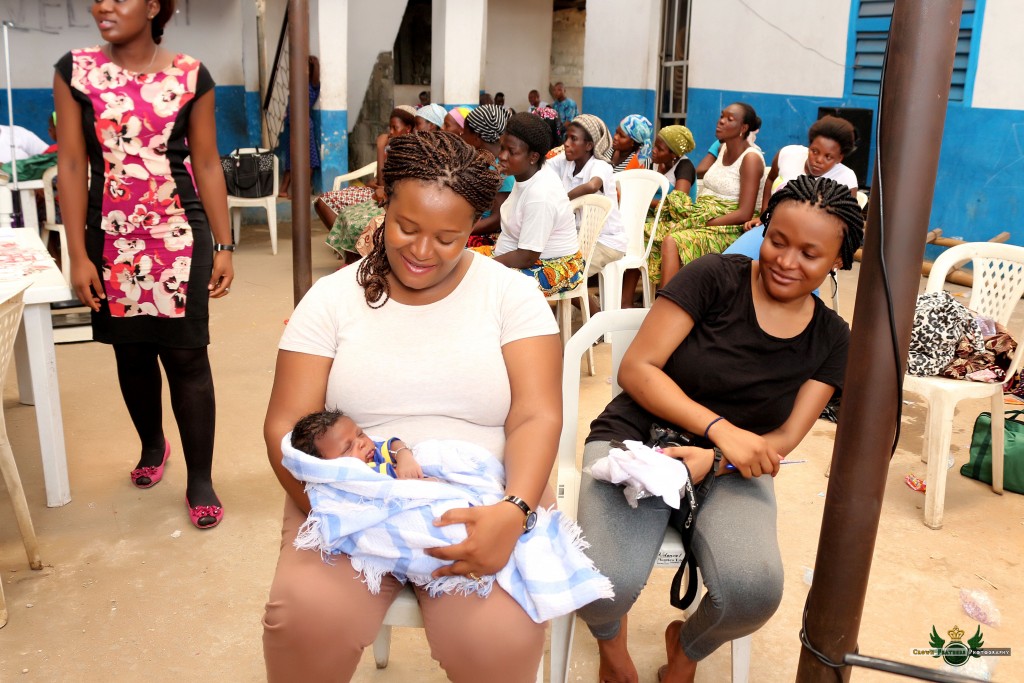 Did you face any challenges in starting the project?
Absolutely. At first people challenged why I was doing this, since I didn't have any health training and then when they realized that I knew quite a lot about it, they understood and supported me. And then there was the challenge of funding. So, I got a job and worked really hard and I put a part of my salary every month into getting the organization working. Now we have funding and it makes me feel so proud.
Who has been your biggest inspiration?
My biggest inspirations are young Nigerian kids who are doing great things with the little they have. It pushes me to want to do better and be more.
Can you describe your growing up experience as a 15-year-old? Challenges, fashion sense, music preferences and hobbies  
I was such an awkward young girl. I had no fashion sense and still don't and I was very shy as well. Thankfully I had great friends who were fashionable and they taught me quite a lot. Oh I loved Celine Dion when I was 15, she was my everything. I remember that on my birthday, my Mom got me a Walkman and a Celine Dion CD. Everyday, as I walked home from school, I'd play that CD. I still listen to Celine Dion today.
What do you believe is the most pressing need of young people in Nigeria today?
Good mentors that will help them make their dreams come true. Young people need encouragement and an education and health systems that work. Everyday, I do my part to make this happen.
If you had the power to tackle two of the biggest challenges faced by young people, what challenges would you tackle, why and how would you tackle those challenges?
I would build a hospital system that is friendly to young people so that they can come in and get all their questions (yes, even the silly ones) answered and they can get all the help they need so they can focus on their future. I will also build a proper internship and apprenticeship programme so that young people can get the training they need to fly.
When I was 16 and in secondary school, I interned at a law firm and even though I decided not to go to law school, it helped me a lot. I still speak with my mentor from the law firm and she is still such a great resource for me.
What is your advice to young people on how they can maintain a good mental health?
I think mental health is very important. You can't save the world or be a great success if you are not taking good care of your soul. My advice to young people is to figure out what makes their heart sing. Is it music? Church? Beyoncé's dance moves? Writing? Whatever it is, find time for it, so your soul can soar. I also believe in getting help when you are in trouble mentally. Therapy is an absolutely fantastic tool to help you figure things out and find your way out when you are feeling lost.
What is your advice for young persons who want to start their own career in a given profession/ work?
Start with what you have, whatever that is.
What are your future goals/ plans for the future?
My big dream is to build a health system where all Nigerians can get access to good and affordable health care.