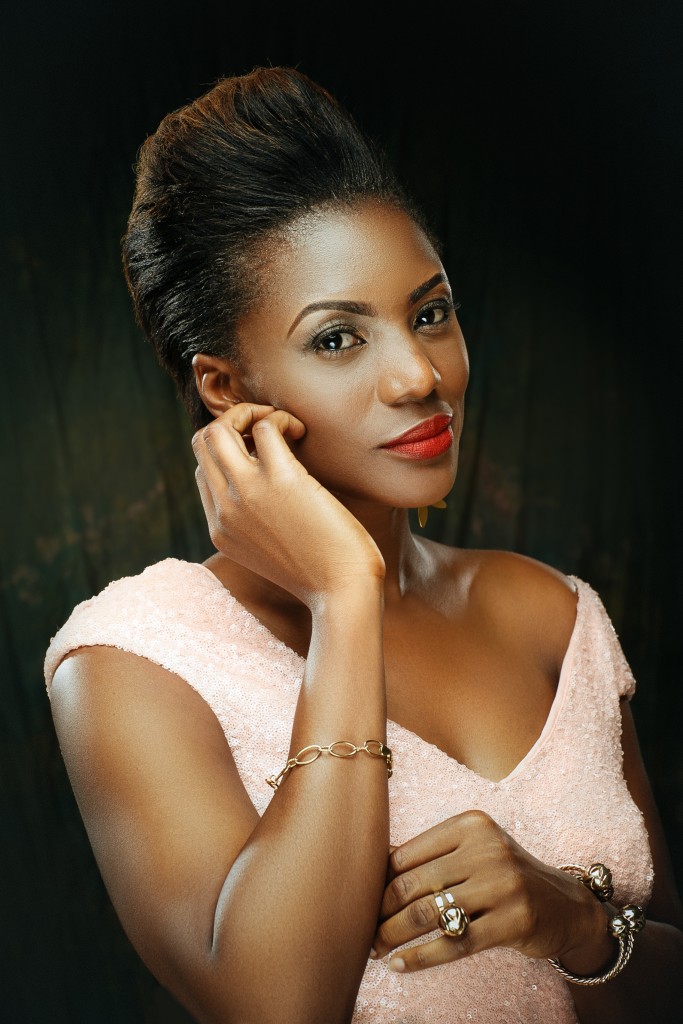 In most cases, if you study engineering, you're likely to become an engineer. If you're in the nursing school, odds are you'll end up as a nurse someday and if you attended medial school, you would be expected to practice medicine. This is almost always true, except on occasions when individuals realise that they have more passion for a profession they didn't even study.
This is the experience of Kiki Omeili, a medical Doctor turned actress, who shared with Growing Up Magazine how she has succeeded in the movie industry though she does not have a theatre arts background. She also explained how her knowledge of medicine has helped her in her acting career.
You are a medical doctor turned actress, how were you able to make this switch and how are you finding it?
One word, passion! My passion and my love for the job helped me persevere against all the odds. It wasn't very easy breaking in because a lot of people didn't want to give me a chance, whenever they heard I was a doctor. It hasn't been very easy; there's a lot of competition but it's been great.
[custom_gallery source="media: 1950,1951,1949,1948,1946″ height="150″ width="150″ link="lightbox" title="never"]
What does your job as an actress entail?
I have to be able to read and understand a script, and interpret a character in a way that shows the relevance of that character to the story. I have to connect with the audience through dialogue, monologues and expressions, so they can suspend their disbelief for the period that they're watching me perform. Being a good example to all and sundry is also an important part of my acting career.
How did you start your acting career?
I started auditioning for roles in 2011 and landed my first role ever, which was a lead role in the TV series "Behind the Smile". Tunde Olaoye directed the series.
Can you give us a picture of your regular day?
My days when I'm working are so different from when I have a few days off. My typical workday entails getting up very early and heading to the set and being there till late. When I'm not working, I typically would stay home and watch movies, listen to music, read a good book or go to the cinema. I also spend a lot of time with my scripts, preparing for the next project.
What do you find challenging about your work?
The ability to make my role believable to my audiences is a key challenge. My role is to make my audiences feel that whatever they are seeing at that moment is really happening. Believability is everything.
What do you find exciting about your work?
I like the opportunity to act different roles – to play the role of a different character from project to project. I love playing characters that are far removed from my real self. This way, I get to say and do things that I could never say or do in real life. That's very exciting for me.
What is your greatest perk about working in this profession?
It's the fulfilment I get from doing the job well.
What are the qualifications/skills/qualities that one needs for a career as actor or actress?
To be an actor or actress, you need to be disciplined, hardworking, dynamic, intelligent, have a retentive memory and be observant. You also need to attend workshops and read books on acting to constantly hone your skills and talent.
What of medicine?
I'd say pretty much the same things. But, a doctor in addition should have empathy and compassion. He or she should also be able to think fast.
Do you think your knowledge in one has helped you in the other?
Definitely. The discipline I acquired in medical school has greatly helped me in my acting career. Hard work and discipline are two things that have greatly helped me.
As a medical practitioner, how would you respond to issues around young people and their mental health?
I think mental health is very important. Sadly, it's not taken very seriously in Nigeria. We're not encouraged to share and talk about our issues. The perception is that we should "suck it up" and deal with our challenges.
I would personally encourage parents and people in positions of power to encourage young people with mental health issues to seek help. Health is not just a state of physical wellbeing, but also mental wellbeing. So a person with mental health issues cannot be said to be "healthy" in the true sense of the word. Speaking as a doctor, I would greatly encourage people with these issues to speak up and seek help.
Advice for young people?
Always believe in yourself, believe in your dreams and don't let anybody tell you what you can or cannot do.