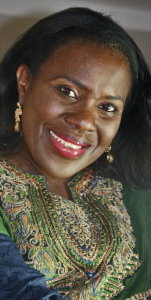 T he renowned Nigerian actress, producer and director has received several nominations and awards for her work, including multiple African Movie Academy Awards. She graciously granted Growing Up an interview about the educational qualifications, skills and qualities required for a professional career in acting.
What does your job entail?
As an actor, I portray characters on stage, on radio and in television shows/movies. The job entails reading scripts, auditioning in front of directors and producers, researching the designated character's personal traits and circumstances to better portray them to the audience, and performing the role following the director's directions.
In addition to acting, I produce plays, primarily for the theatre, even though I've produced for the movies and radio too. I also direct stage plays for theatre and as a director, one is responsible for the creative decisions of a production; selecting cast members, directing the work of the cast and crew, as well as working with the actors to help them portray their characters better during rehearsal.
Beyond acting and directing, I train corporate organizations on using acting skills to enhance corporate skills and I run a school called the Lufodo Academy of Performing Arts, where young people are trained in the basics of acting.
What is your typical day's schedule like?
I wake up early to say my prayers. Then I have coffee and water, take my bath and get ready for the day. On a day I have to go for a theatre rehearsal, I get to the venue early enough and sit in the car to read my script and go over my lines, so that when I'm called on stage to play my part, I can give the best possible delivery. When I'm done in the theatre for the day, I go straight home to respond to my mails, meet with my son who runs the family's company and attend to any other business there is, before I go to bed. More often than not, an actor's work hours are long and irregular; typically, my routine includes evening, weekend and public holiday work. For those of us who work in theatre, a lot of travel is involved especially, when you have a touring show across the country and as an actor in movies, there's also the travel to work on location.
What qualification/skills/qualities does one need to be an actor?
To succeed in acting, you need to get formal education and the minimum requirement is a secondary school ordinary level certificate. Even though a university degree is not a prerequisite, you should attend if you have the opportunity — today, many actors have a bachelor's degree. In the university, you also do not have to study theatre arts, you can always enroll in an acting school or academy to get the training required. In my case, I trained to be an actor; I didn't just walk into it. You need training to understand the skills necessary for stage, camera, and even radio. And because this is a practice-based industry, it takes many years of practice to develop the skills required to be successful, so you find many actors continuing to train through workshops or mentoring by a drama coach.
As for the qualities and skills required, a very strong sense of discipline is one of the qualities a good actor must possess- for instance, I always ensure that I get to the set punctually. You also need creativity to interpret and portray the characters' feelings and motives in the most believable way; memorization skills to learn and recall your lines flawlessly; and speaking skills to say your lines clearly, project your voice, and pronounce words so that the audience understands them.
How did you start in this career?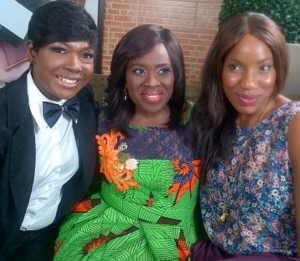 I started out acting after completing my A-levels and had a gap year. A lot of things happened to me during that gap year that changed my life. I wasn't sitting at home idle, I worked with the University of Lagos Cultural Troupe, I worked with the Nigerian Television Authority (NTA) as an actor, worked on radio as an actor too and also with the National Theatre as an actor. I worked with top people in the industry, getting to see the various areas of the industry before I travelled to England. I went to England to get a diploma in dramatic arts, majoring in acting. Then I came back home and started working on two series at the same time — Mirror In The Sun and Second Chance- acting as different characters on both series.
What do you find difficult about your work?
It can be quite tasking. I just came into Lagos from a production in Abuja where there was a particular day we rehearsed all night into the day of the performance from three o'clock in the morning till 10 o'clock at night when the show ended. There are also times I have gone from a stage performance straight to a movie set. I went to a movie location from a stage performance one day and was there from 11pm till 8am the following morning.
Your schedule is also not your own and your social life may have to be kept on hold as a result of the job's demand on your time- this is one of the occupational hazards.
What do you find exciting about your work?
I find everything about my work exciting! I love delving into and tearing a script to pieces; getting to know the character, finding out the various layers that make up a character and generally understanding the character. This, for me, is very exciting and nothing is more fulfilling than enjoying what you do and getting paid for it.
What's the greatest perk about working in this profession?
There are so many perks, I was in Abuja recently for a stage play called Jiji, and I went to the supermarket to get a couple of items and then someone goes "…wait a minute, is that not Joke Silva?" And another person whom I also did not know answers, "Oh yeah, she's here for Jiji, haven't you seen the posters all around." And do you know, she went ahead and bought me a bottle of champagne? At other times, I have been at the airport, already paid for an economy class ticket and then I get on the plane and they'll say, "No way, we have a space for you in the business class cabin!" There are so many favours people grant those of us in the performing arts, in admiration of the roles we've played over the years.