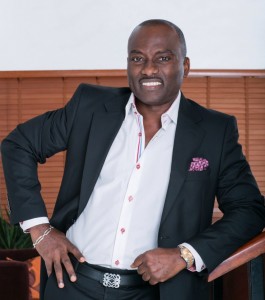 1 Get an education: Education is very important. You may already know that the King Sunny Ade, the renowned Juju musician, who has been classified as the most influential musician of all time, taught himself to read and write. Otunba Ganiyu Adams, the national leader of the Oodua People's Congress (OPC) also went back to school at the age of 40. Ganiyu has been quoted as saying that "…going back to school gave him the confidence to talk among my peers".
2 Have a game plan: No one is too young to have a plan, find something you are passionate about and set achievable goals. If you are a carpenter, be a good carpenter. Parents also need to approach their children with an open mind and support them in their chosen fields.
3 Be an Optimist: Do you know that President John F. Kennedy in the USA, challenged his nation to put a man on the moon and return him safely to the earth before the end of the 1960s? On the 20th of July, 1969, Neil Armstrong landed on the moon. Do not hang around people who speak negatively about everything and never see possibilities. Even here in Nigeria, with all the difficulties, we have numerous examples of people who have carved niches for themselves because of their "can do" spirit- people like Alhaji Aliko Dangote, the richest man in Africa, Dr. Mike Adenuga, and Dbanj are household names whose stories speak of what can happen if we set our minds on the possibilities.
4 Be prepared to work smart: Working smart means leveraging the resources and connections around you. At no time more than today has there been so many resources and connections available for people to tap into especially because of the advances in communications and information technology. I recall the occasion when I first shook hands with Ben Murray Bruce and asked how come his hands are so soft and supple. His reply was, "I don't do much, I just I sell ideas."
5 Choose your friends carefully: Friendships can make or mar you. I will always give you the example of my longtime friend and business partner, Kenny Ogungbe – our relationship has impacted my life positively. I really encourage you to choose your friends wisely because one's friends can greatly influence whether one will be successful or not.
These remarks were excerpted from a speech delivered by
by Chief Dayo 'D1' Adeneye
at
TFL 2013
.