TEMPTING FATE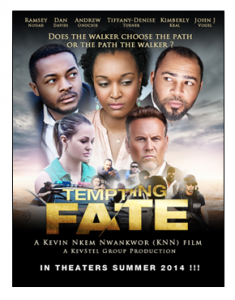 Tempting Fate is the story of two very different brothers. First there is Edu Okoye, a talented singer and a man of deep faith. Edu's spirituality is helping him combat cancer; that, and the love of his wonderful girlfriend, Tracey. Edu's older brother Ugo is almost the polar opposite of Edu. Edu is calm, reflective and peaceful whereas Ugo is hotheaded, impulsive and at times menacing. The movie is directed by Kevin Nwankwor.
KNOCKING ON HEAVEN'S DOOR

Knocking on Heaven's Door is a Nigerian musical and romantic drama written by Vivian Chiji, produced by Emem Isong and directed by Desmond Elliot. Starring in the movie are Majid Michel, Adesuwa Etomi and Blossom Chukwujekwu. It dwells on the marital relationship between Debbie (Adesuwa Etomi) and Moses (Blossom Chukwujekwu), and how a secret from Moses' past tries to jeopardize their seemingly flawless union. The story takes an intriguing turn when a music producer, Thomas Dacosta (Majid Michel) enters into their lives.
UNFORGIVABLE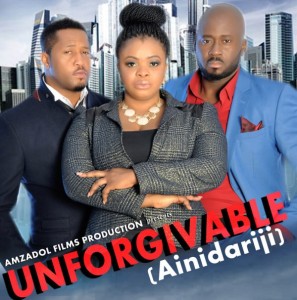 UNFORGIVABLE – It's a good thing to crush on someone, but it's a bad thing to lack the courage to express the feeling.  A young and handsome undergraduate (Richard) gets very obsessed with a young female student (Sewa). Unfortunately, he is not bold enough to approach the young lady and gets heartbroken when his roommate makes the move and gets Sewa. This movie is directed by Desmond Eliot and produced by Dayo Amusa.