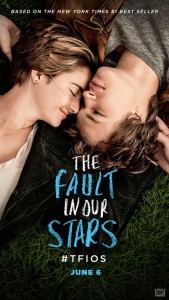 THE FAULT IN OUR STARS (Rated: PG15)
The Fault in Our Stars is a 2014 film directed by Josh Boone, based on the novel with the same title by John Green. The film stars Shailene Woodley, Ansel Elgort, and Nat Wolff, with Laura Dern, Sam Trammell, and Willem Dafoe in supporting roles. Shailene Woodley plays Hazel Grace Lancaster, a sixteen-years-old with terminal thyroid cancer that has spread to her lungs. She is forced by her parents to attend a support group, where she meets and falls in love with Augustus Waters, portrayed by Ansel Elgort, who suffers from osteosarcoma, which has led to the amputation of his leg. Their relationship is all the more miraculous given that Hazel's other constant companion is an oxygen tank, Gus jokes about his prosthetic leg. This is a movie worth watching for those who always hope for brighter days.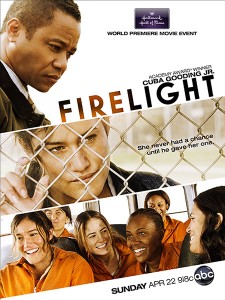 FIRELIGHTS (Rated: 13+)
Firelights is a drama directed by Darnell Martin.  It features actors like   Cuba Gooding Jr. and Q'Orianka Kilcher. It is a movie that explores the possibility for a new lease on life.
It centers on a group of girls confined to a detention center. The inmates are racially diverse and realistic without being scary and/or sexualized as is typical for "women in prison" movies. The movie encourages understanding and compassion for those whose lives have taken a wrong turn. Along with all of the things portrayed from the harder side of life, we also see courage, hope, loyalty, caring, forgiveness and renewal. You see the despair lift as these young women begin to believe in themselves and become accountable for what they make out of their own lives. It also contains inspiring messages about being responsible and getting second chances.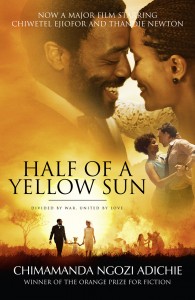 HALF OF A YELLOW SUN (Rated: 15+)
If you have not read the book by Chimamanda Ngozi Adichie, the movie is a must watch. It features great Hollywood and Nollywood stars with a plot set during the mid-to-late sixties, when twin sisters Olanna (Thandie Newton) and Kainene (Anika Noni Rose) return to Nigeria after their education in England, they make decisions that shock their family. Olanna moves in with her lover, the 'revolutionary professor' Odenigbo (Chiwetel Ejiofor) and his houseboy Ugwu (John Boyega) while Kainene takes over the family interests and pursues a career as a businesswoman, falling in love with Richard (Joseph Mawle), an English writer. As the Igbo people struggle to establish Biafra as an independent republic, the sisters become caught up in the shocking violence of the Nigerian Civil War and a betrayal that threatens their family forever.
GIRL RISING (Rated: PG-13)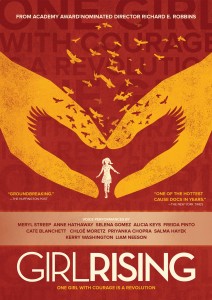 Girl Rising is an informative, educational documentary about the lives of impoverished girls living in countries where education for girls isn't a priority. Directed by Oscar-nominated documentarian Richard Robbins (Operation Homecoming) and narrated by A-list stars including Meryl Streep, Anne Hathaway, and Selena Gomez, the film explores the dangerous inequalities that girls and young women face in parts of the world. Some of the segments deal with intense and disturbing topics including slavery, child marriage, rape, and human trafficking. There are matter-of-fact discussions of these issues and it is a powerful documentary that explains why all girls need an education..- Review by Common Sense Media