Truth is, we all feel angry at times.  Anger is an important emotion, and so if anyone feels angry this is not a problem in itself.  However, the important thing is how this anger is expressed and dealt with.  It is only when anger is ignored or not expressed properly that it can become a problem. Feelings of anger can range from mild irritation to full blown rage, verbal outbursts and physical violence; when it is not controlled. Growing Up wanted to find out from a sample of young people how they deal with anger issues. So we asked the question: How do you react when you are angry?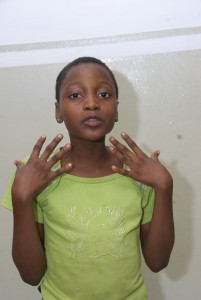 NAME: Bamgbola RIHANAT
AGE: 11 YEARS
SCHOOL: JIBOWU JUNIOR HIGH SCHOOL
When I'm angry I used to react badly. Then, I would fight with the person offending me. The thought alone of someone making me angry would stir up the anger in me. There was a time I instructed my brother to go and fetch water; that was his assigned duty at home. He refused to obey, and out of anger I took a belt and flogged him mercilessly. This turned into a fight. My mother intervened and I felt bad when I saw the injury my uncontrolled anger had caused my brother. It made me realise how important it is to control one's anger. Sometimes, one can lose control even in public places, thereby bringing shame to one's self and family. So, it's really important we learn how to control our anger.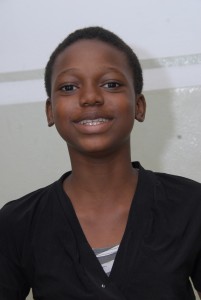 NAME: Rufus Mercy
AGE: 13 YEARS
SCHOOL: RANSOME KUTI MEMORIAL JUNIOR GRAMMER SCHOOL
When I'm angry people usually know because I make it obvious. I never fail to tell people who offend me what they did to me and how bad I felt. If the person apologizes, then it's forgotten by me, but if the person doesn't apologize, then I assume that's the person's behaviour and character. Generally, I don't beat children who are not members of my family because I don't know what that might cause. But, I don't spear my brother when he starts being stubborn or starts getting on my nerves because I know that even if I hurt him, my parents will take care of the expenses.
There was an episode whereby my brother was playing with hot water even after I told him to stop. Accidently, the water poured on him, and I still beat him despite his pain because he stubbornly refused to obey me. I'll advice everyone to control his/her anger as anger has landed many people in prison. One can commit murder acting under the influence of anger, and it is a capital offence everywhere. So, we must avoid anger at all cost.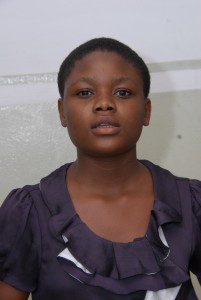 NAME: Umezuruike OLUCHI
AGE: 12 YEARS
CLASS: SS2
SCHOOL: FEDERAL GOVERNMENT COLLEGE IJANIKI LAGOS
When I'm angry, I often lash out at anybody around me. Anger brings back memories of bad things that have happened to me and this makes me cry. I cry whenever I get angry because I remember things that made me cry in the past. After everything, I become very sad and downcast. Thankfully, I hardly get angry.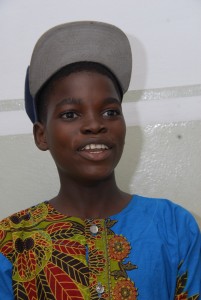 NAME: OLUTUNJI IBUKUN
AGE: 14 YEARS
CLASS: JS3
SCHOOL: JIBOWU JUNIOR HIGH SCHOOL
When I'm angry, I react very badly. Sometimes I wield dangerous objects like sticks and stones. It really all depends on my mood. As a Christian, I don't really use these dangerous objects on people who offend me; I only use the objects to scare them away. Picking up dangerous objects in order to scare persons who offend me or who make me angry is not a good thing. I know that.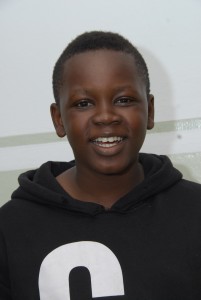 NAME: Nnam Wisdom .C.
AGE: 14 YEARS
CLASS: SS1
SCHOOL: FEDERAL SCIENCE AND TECHNICAL COLLEGE YABA
Anytime I'm angry, I tend to want to be unnecessarily wicked. I hurt people's feelings, pick on people that I don't like and ensure I infect others with my anger. Sometimes, older people get me angry. A good example is my elder brother. He would hit me and tell me it's just a joke, or send me on errands I'm unwilling to go. Since I can't beat him, I either obey him or run away for a while.
There was this senior in my hostel who always made me angry. When I tried to sleep after prep, he would wake me up by pouring water on me. When he asked me for my provisions and I did not give him, he would punish me by making me do his domestic shores. At a time I couldn't take it anymore, and I went to report him to the principal who decided to send him away from the hostel. I felt bad when I realized that my action will lead to him being sent home. I begged the principal on his behalf and he was pardoned. Often, I regret the consequences of actions I take when I'm angry.