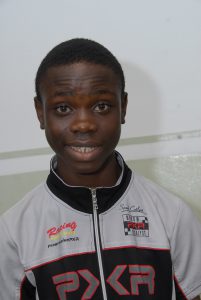 NAME: JONATHAN EZUNNU
AGE: 15 YEARS OLD
SCHOOL: JIBOWU JUNIOR HIGH SCHOOL
In the nearest future, I want to be a footballer. The major challenge I feel I might face in my career is my family, they might try to stop me and telling all sort of things to stop me from becoming a footballer, but I believe that if I'm determined I can be what I want to be, it's just a matter of convincing to accept that that is really what I want to be. If my family still decides not to support me by denying me the money I would be needing to purchase an entry form into the football academy, I would seek for help outside my family, and if I don't find any help I will find my way straight to an NGO like AHI, here I know help can't be denied me. In case I don't find any help at all, I would resolve to earn the money myself by working temporarily as a mechanic, load carrier in the market or sales boy. These are the things I know I can do I if I really need money.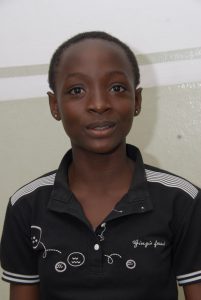 NAME: OLALEKAN LATEEFAT
AGE: 13 YEARS OLD
CLASS: J.S. 2
SCHOOL: JIBOWU JUNIOR HIGH SCHOOL
In future, I want to be a lawyer. It is possible for money to hinder my becoming a lawyer. When the issue of money arises and I see that my family would to be able to help, I would find the money to pursue my dreams by doing some petty works like doing cleaning, selling pure water etc. Although money wouldn't have been a problem had it been I was living with my dad, but this situation of not living with my dad will only serve as a source of inspiration, for me to pursue my dreams devoid the circumstances on ground.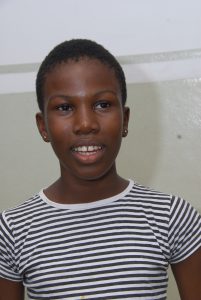 NAME: AKINOLA ONYINKANSOLA
AGE: 12 YEARS OLD
CLASS: J S 3
SCHOOL: FEDERAL GOVERNMENT COLLEGE OYO
I want to be a doctor in future. In case money stands as a barrier to my becoming a medical doctor in the nearest future, I will learn some skills like Art & Craft, Cake making, Bead making etc. I can work with these skills and earn money to further my career. I believe everybody should learn one or two skills or handiwork; education is important but that does not mean everyone should depend on white collar job as skills you've learnt can make you a prominent figure in the society one day.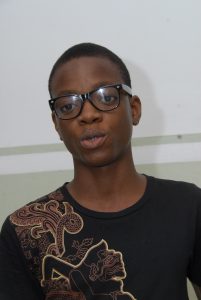 NAME: ESOGWA CHUKWUEMEKA
AGE: 16 YEARS OLD
CLASS: S.S. 2
My dream has always been to be a lawyer. I'm from a family of six, the third child of four children. Probably the issues of my parent kicking against my future career or financial problem arises, I would find my way into the musical industry since I'm pretty good in singing and dancing, when I've made enough money I would go back to my number one future ambition of becoming a lawyer. I can also do some temporary work like working for someone in a boutique in order to gather some money and keep my dream alive.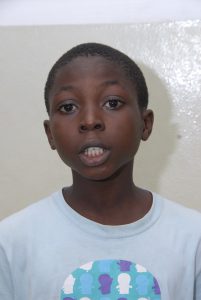 NAME: OLAYEMI HABEEB
AGE: 13 YEARS OLD
CLASS: J.S. 1
SCHOOL: JIBOWU JUNIOR HIGH SCHOOL
I want to be a lawyer in future. If money becomes a problem I'll work to make the money. I'll learn tailoring and ensure that I'm very good in it. When I'm done learning tailoring, I'll start sewing cloths for people In order to make enough money to pursue my own dream of becoming a lawyer. Aside from learning tailoring to earn morning, I can also go into goods selling like gala, bottle water etc. All these I would do to ensure that I achieve my dream of becoming a lawyer.